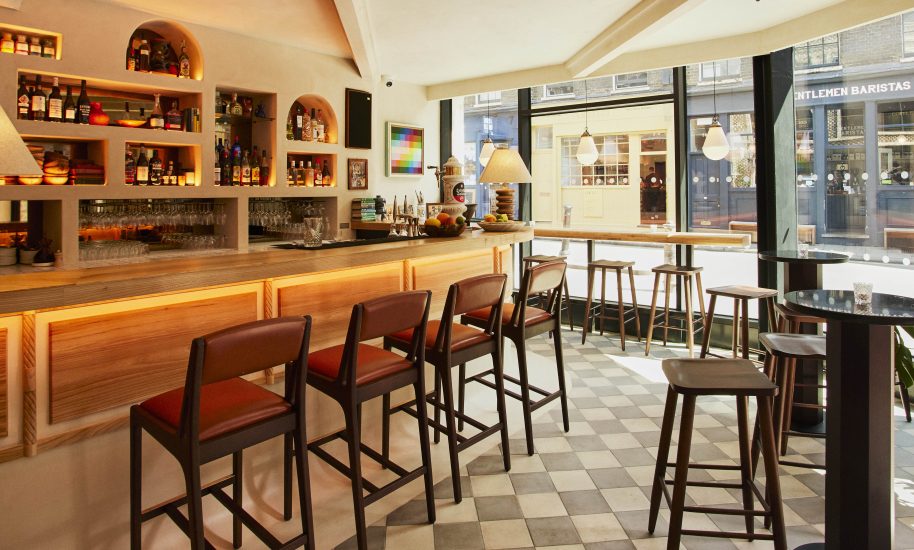 Bar Daskal is a Spanish wine and sherry bar, offering cold tapas.
The bar is named after the Harts brothers grandfather Vladimir Daskalof, a Bahaus artist (1930s), Ballearic painter, sculptor, designer and sailor (1940s-60s) who worked under the name 'Daskal'. It will show a rare permanent exhibition of Daskal's artworks, which have largely been in private collections until now.
Bar Daskal serves snacks and cold tapas dishes ranging from olives, almonds and crisps to chorizo Ibérico; Mojama (air dried tuna) with olive oil and hazelnuts; and a 'Coca of the day' (a type of Mallorquin cheese-less pizza). The wine list is a mix of staples found at Barrafina and Parrillan, with some 'by-the-glass surprises' designed to match with light tapas dishes.
The main bar is for walk-ins only but an upstairs private events space is available to book for up to 25 people.
Opening Hours
Tuesday - Saturday
3pm - 12am
Bar Daskal, Borough Yards, London SE1 9DG
View map